A Research Paper by Yale University and ARC at SRCD Biennial Meeting, March 2019
Two Studies about Childhood in Lebanon
DIFI & QF Study: "Parenting Programs in the Arab World"
Training on Science of ECD in October and November 2018
Meeting in Abu Dhabi on ECD in Humanitarian and Fragile Settings, December 2018
IFFD: The new UN Resolution on Family Issues
UNICEF Strategic Plan 2018-2021
Save the Children: 85,000 children may have died from starvation in Yemen
ISSA Conference, June 2019
IDPA Congress, December 2019
G20 Initiative for ECD in Arabic
ACCD Magazine: Khutwa 34
ECPC Brief: Contributions of ECD programming to sustainable peace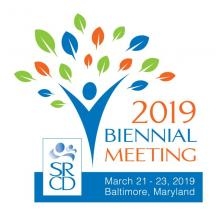 A Research Paper by Yale University and ARC at SRCD Biennial Meeting, March 2019
A joint research paper of Yale University Child Study Center and the Arab Resource Collective (ARC), "Father Involvement and Parenting", is accepted to be presented during the Biennial Meeting of the Society for Research in Child Development (SRCD) that will be held on March 21-23, 2019 in Baltimore, USA.
The paper will be presented in the Meeting within the Symposium "Fathers, Family Processes, and Early Child Development: Studies from Lebanon, Pakistan, and Vietnam".
The mentioned study, Father Involvement and Parenting, sought to examine the associations between mothers' perceptions of their husbands' involvement, their parenting, distress, and well-being. The study also observed mother-child interactions in families in disadvantaged communities, namely Burj Brajneh Palestinian Camp in Beirut, Lebanon.
The research was part of the "Mother Child Education Program" (MOCEP) that was conducted as a joint project between the Arab Resource Collective (ARC) and a team from Yale University Child Study Center in the Palestinian Camps in Lebanon.
For more on SRCD and the coming biennial meeting, please go to the following link:
https://www.srcd.org/meetings/biennial-meeting
Two Studies about Childhood in Lebanon
The Lebanese Association for Women Researchers (Bahithat) commissioned researchers to conduct two studies about Childhood in Lebanon:
Childhood and National Policies in Lebanon by Fadia Hoteit: The study reviews the child status in policies of different relevant ministries in Lebanon wondering if they are real policies or scattered efforts. The author adds that enabling factors for childhood in Lebanon are the efforts of the civil society and the Convention on the Rights of the Child, while deterring ones relate to the confessional and traditional sexist system in Lebanon.
Childhood and Media Policies in Lebanon by Nahawand Qadri Issa: The study reviews the way childhood is depicted in audio visual media and newspapers. According to the study, the media in Lebanon focuses on the aspects of the child as a victim or as a perpetuator of violence more than educational or cultural aspects. The author offers at the end recommendations for the civil society, the media, and the government.
You can visit the Association site: http://www.bahithat.org/index.php/en/
DIFI & QF Study: "Parenting Programs in the Arab World"
The Doha International Family Institute in cooperation with Qatar Foundation published at the end of 2018 a report of a study on "Parenting Programs in the Arab World". The report provides a comprehensive review of literature, studies and practices of parenting programs, in addition to an analysis of the types, objectives, patterns, components, impacts, and challenges of these programs in the Arab region.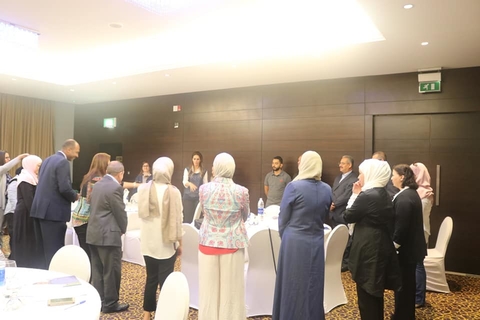 Training on Science of ECD in October and November 2018
In partnership with the National Council for Family Affairs in Jordan, Plan International organized two training workshops conducted by ANECD (Arab Network for Early Childhood Development) in October and November 2018. The workshops were attended by participants from the ECD National Group in Jordan. The training module consists of brain development, adaptation and competencies, communication and learning, child ecology, and developmental health.
News: ANECD News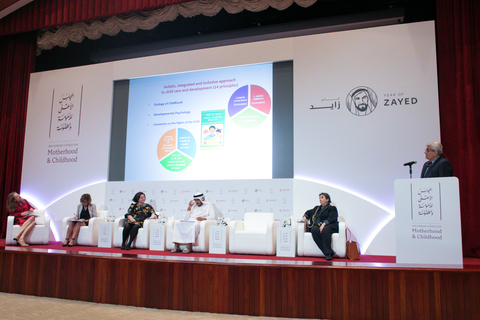 Meeting in Abu Dhabi on ECD in Humanitarian and Fragile Settings, December 2018
The United Arab Emirates Supreme Council for Motherhood and Childhood, Dubai Cares, and the Emirates Red Crescent organized a High-Level meeting on Early Childhood Development and Early Childhood Learning in Humanitarian and Fragile Settings on December 5, 2018 in Abu Dhabi. The meeting aimed at providing a quality ECD package for humanitarian and fragile settings that holistically addresses the needs of the child and the child's ecosystem by expanding the traditional focus on nutrition and health to learning / stimulation, play opportunities, psychosocial support, caregiver training and participation, livelihoods for caregivers, protection, and women / girls' empowerment. ANECD Director, Dr. Ghassan Issa, participated in the opening panel of the meeting.
News: Other News
IFFD: The new UN Resolution on Family Issues
The International Federation for Family Development published in December 2018 the draft of a United Nations Resolution submitted by UN Group 77 and approved by the Third Committee of the UN General Assembly. In brief, the resolution encourages Governments to continue their efforts to implement the objectives of the International Year of the Family and its follow-up processes, to develop strategies and programs aimed at strengthening national capacities to address national priorities relating to family issues and to step up their efforts in collaboration with relevant stakeholders, and to implement those objectives, in particular in the areas of fighting poverty and hunger and ensuring the well-being of all at all ages. It also invites Member States to invest in a variety of inclusive family-oriented policies and programs, which take into account the different needs and expectations of families, as important tools for, inter alia, fighting poverty, social exclusion and inequality, promoting work-family balance and gender equality and the empowerment of all women and girls and advancing social integration and intergenerational solidarity to support the implementation of the 2030 Agenda for Sustainable Development.
UNICEF Strategic Plan 2018-2021
UNICEF published the executive summary of its plan for the years 2018-2021. Building on lessons learned during more than 70 years, emphasizing UNICEF's contribution to achieving the 2030 SDGs, and recognizing the need to work across sectors with a focus on issues of equity, gender, and sustainability, the Strategic Plan will increase UNICEF ability to deliver results for children in four key ways:
Aligning UNICEF resources around common goals and strategies
Supporting UNICEF ability to make strategic choices
Creating more effective communication about UNICEF work for every child to win more support for the cause of children
Strengthening the organization accountability framework.
For more, you can visit UNICEF website: https://www.unicef.org/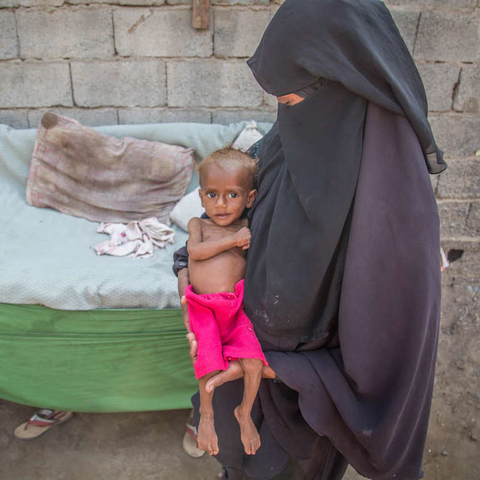 Save the Children: 85,000 children may have died from starvation in Yemen
According to Save the Children analysis in November 2018, 84,571 children with Severe Acute Malnutrition may have died in Yemen between April 2015 and October 2018. The organization has provided food for 140,000 children and treated more than 78,000 children for malnutrition since the start of the crisis. For more information and/or for ways to assist, please check the following link:
https://www.savethechildren.org/us/about-us/media-and-news/2018-press-re…

ISSA Conference, June 2019
The International Step by Step Association (ISSA) is organizing a Conference entitled "Nurturing Environments for the wellbeing of young children and their families", June 18-19, 2019 in Leiden, Holland. The theme draws attention to the systemic nature and the shared responsibility for the environments in which young children live, learn, play and develop. Starting from the home environment and moving through the early childhood services and other spaces in neighborhoods, communities and cities, each experience along the way has the potential to shape the life of a young child. The conference aims at uniting the knowledge and practice of researchers, practitioners, policy makers, parents, and NGOs from around the world to explore themes through insightful discussions and interactive sessions.
On June 17, there are relevant pre-conference events and workshops where interactive sessions will be combined with presentations. The themes of the workshops include:
Cities for the youngest residents, practical solutions for nurturing environments
Nurturing care for ECD in the 21st century
Responsive care-giving through gender equity and father and male caregiver involvement
EC services for young refugee children
Video-feedback Intervention to promote Positive Parenting and Sensitive Discipline (VIPP-SD)
No more special needs inside a regular curriculum, but a special curriculum to welcome diversities
From Hard-to-Reach Families to Easy-to-Reach Services
For more information about the conference and workshops: http://conference.issa.nl/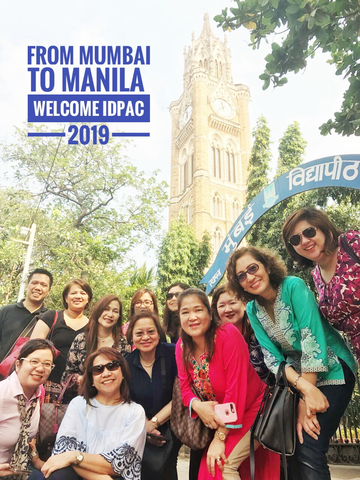 IDPA Congress, December 2019
The International Developmental Pediatrics Association (IDPA) is conducting its third International Congress in Manila, Philippines from 9 to 12 December 2019, "Transdisciplinary Intervention: Ideas in Action". The congress will focus on bridging the gaps in management and intervention of developmental disabilities through an approach that transcends disciplinary boundaries in order to come up with innovative models especially needed in middle and low income countries.
The IDPA congresses are held every two years. In December 2019, this event is hosted by the Philippine Society for Developmental and Behavioral Pediatrics (PSDBP). Professionals from all disciplines involved in supporting children and families including pediatrics, neurology, psychiatry, family medicine, rehabilitation medicine, public health, child psychologists, physical therapists, occupational therapists, speech and language therapists, behavior therapists, special educators, teachers, and parents are invited to come and share their passion, knowledge, experience and research during this important event.
For more on the congress: https://manilaidpacongress.org/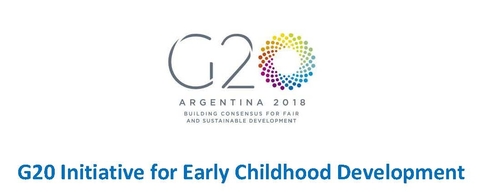 G20 Initiative for ECD in Arabic
We had mentioned at this site that G20 had endorsed the Early Childhood Development Action Network (ECDAN) as part of its G20 Initiative for Early Childhood Development: Building human capital to break the cycle of poverty and inequality. The statement now is in Arabic as well.
Resources: Partners Resources
ACCD Magazine: Khutwa 34
The Arab Council for Childhood and Development published in autumn 2018 Issue 34 of Khutwa (Step), a magazine specialized in Early Childhood. This issue focuses on "child and violence". In addition to relevant articles, the magazine includes an illustrated story for children, "reconciliation is good".
For more information, please contact: media.accd@gmail.com
ECPC Brief: Contributions of ECD programming to sustainable peace
At the end of 2018, the Early Childhood Peace Consortium released a brief on contributions of Early Childhood Development services to preventing violent conflict and sustaining peace. The document aims at demonstrating the societal risks that result when ECD services are lacking and at showing how these services contribute to sustaining peace through increasing social cohesion, equality, and economic productivity.
For more about ECPC and the brief, please go to the following link:
https://ecdpeace.org/contributions-early-childhood-development-programming-sustainable-peace-and-development