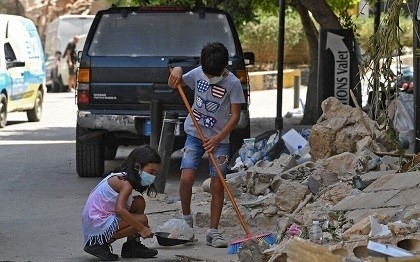 Relief efforts for families and children who were affected by the Beirut Blast
Sudan's floods: implication on children and the need for intervention
Latest Updates on the Catastrophic Humanitarian Situation in Yemen
COVID-19 could reverse decades of progress toward eliminating preventable child deaths, agencies warn
Coronavirus a dire threat to refugee education – half of the world's refugee children out of school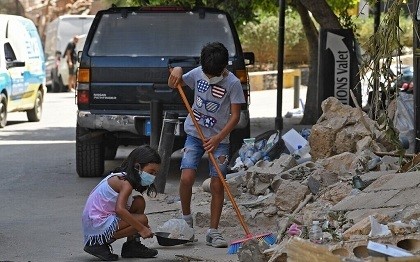 Relief efforts for families and children who were affected by the Beirut Blast
The United Nations, its partners, and other local and regional associations and institutions are working on medium-term interventions to pave the way for long-term recovery and reconstruction. According to OCHA's report, more than 1,000 families were assisted with multi-purpose cash assistance in three affected neighborhoods in Beirut. Approximately 200 micro, small, and medium enterprises were supported with rehabilitation work.
Also, 7,500 weatherproofing kits were distributed to more than 25,000 people, ensuring adequate shelter for them until the completion of repairs and reconstruction.
More than 2,200 people were provided with various psychological and social support services, and more than 1,300 women and girls have received sexual reproductive health and gender-based violence support services.
Also, as of September 15, 19,000 households in affected areas have been assessed, and 35,000 families are expected to be assessed by the end of October.
The Arab Network for Early Childhood Development continues networking with other working groups, governmental and non-governmental organizations, and institutions. Also, the network is still seeking through several meetings to secure the funding opportunities required to intervene in the most affected areas, which some has not yet been reached, to provide the necessary assistance for children and their families. Moreover, during the implementation of the intervention plan and the provision of services, the network is keen to follow a multi-sectoral approach, meaning that the network is eager to deal with all the aspects that affect children, such as their health, nutrition, and their surrounding and incubating environment.
However, all these efforts still fall short of responding to the needs of families and children who were affected by the explosion.
(Please check out the magnitude of the damage and the numbers of those affected in the previous publication: https://tinyurl.com/y4dpenj6)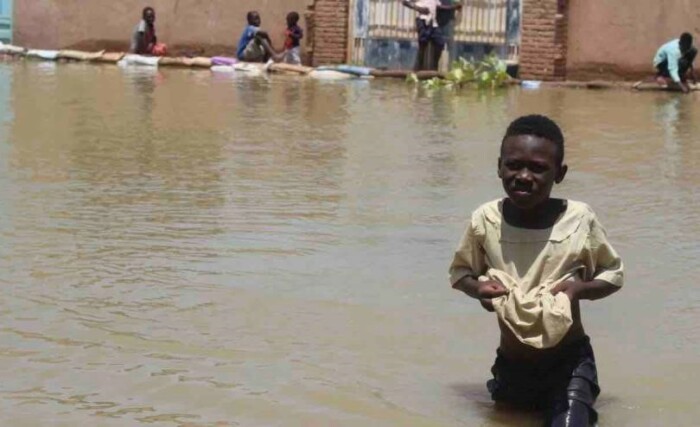 Sudan's floods: implication on children and the need for intervention
Sudan witnesses flood almost every year, but this year, the floods were catastrophic due to the unprecedented amount of rain that fell, which some considered the highest in 100 years. To date, the floods caused the death of 103 people and injured 50 others. It affected thousands of families, including 438,000 children, and caused the total and partial collapse of more than 100,000 homes. Today, many of these families lack basic supplies, including food, water, and sanitation facilities. According to a statement published by UNICEF, the floods also destroyed 179 public facilities, including schools and health centers, damaged more than 350 shops and warehouses, and killed more than 5,500 head of livestock, which for many families is an essential source of livelihood.
On the other hand, as water levels begin to recede, the risk of contracting water-borne diseases, including cholera and malaria, increases, putting more people, especially children, who are most vulnerable to the disease, as a result of annual floods and acute malnutrition, to severe risk.
We, in ANECD, extend our deep condolences to the families who lost their loved ones, and we wish a speedy recovery for the injured. We are concerned about the short- and long-term impacts of this disaster on the development of young children, so we stress the importance of an immediate and well-managed intervention to support young children and their families, which might provide a buffer against these risks.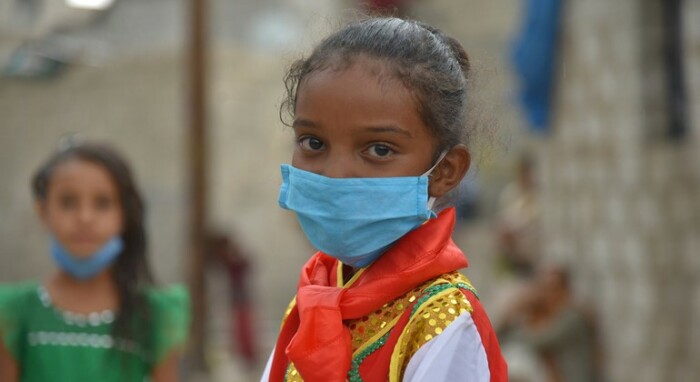 Latest Updates on the Catastrophic Humanitarian Situation in Yemen
Millions of children in Yemen could be pushed to 'the brink of starvation' due to massive shortfalls in humanitarian aid funding amid the COVID-19 pandemic, according to the new UNICEF report. The pandemic is dramatically increasing broader humanitarian need, with indirect impacts that are already deepening poverty, destroying livelihoods, undermining education, disrupting immunization, and exacerbating food insecurity, fragility, and violence. The report shows that (1) an additional 30,000 children could develop life-threatening severe acute malnutrition over the next six months, (2) additional 6,600 children under the age of five could die from preventable causes by the end of the year, (3) the health system is teetering closer to collapse, (4) 9.58 million children do not have sufficient access to safe water, sanitation, or hygiene, (5) 7.8 million children are not able to access education with schools closed, (6) children at greater risk of child labor recruitment into armed groups and child marriage because of the widespread absence from class and a worsening economy.
Furthermore, the catastrophic humanitarian situation, which includes the growing risk of famine and the devastating impact of COVID-19, was further exacerbated by the torrential rains and flooding that hit governorates across the country, damaging infrastructure, destroying homes and shelters, causing deaths and injuries, ruining crops and killing livestock. Estimates indicate that more than 62,000 families were affected in Sana'a, Marib, Hajjah, Raymah, Al Mahwit, and Al Hudaydah Governorates, according to OCHA.
The Arab Network for Early Childhood Development calls on all humanitarian institutions to work for an immediate cessation of the ongoing war in Yemen, and to direct and provide the necessary support to help alleviate the suffering of millions of children there.
To view/ download UNICEF's report
COVID-19 could reverse decades of progress toward eliminating preventable child deaths, agencies warn
Two surveys were done by UNICEF and WHO revealed that the COVID-19 pandemic has resulted in significant disruptions to health services that threaten to undo decades of hard-won progress. The news release shows the major disruptions experienced by the countries which participated in the studies and the reasons behind the health service disruption are. Libya, Sudan, Yemen, and Syria are among the hardest hit Arab countries. These reports and surveys highlighted the need for urgent action to restore and improve childbirth services and antenatal and postnatal care for mothers and babies, including having skilled health workers to care for them at birth.
To read the whole news release in English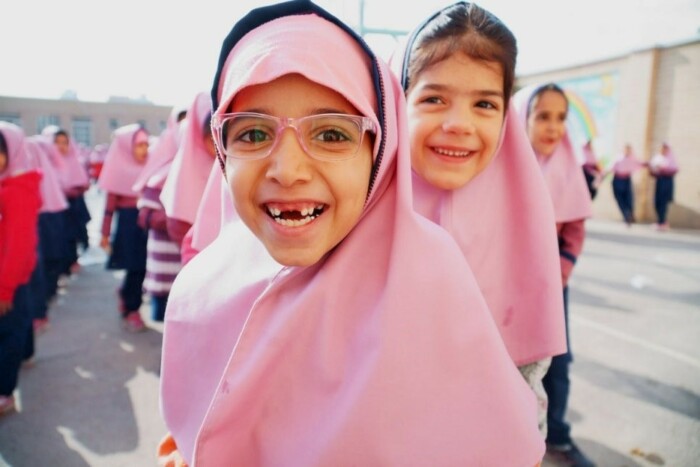 Coronavirus a dire threat to refugee education – half of the world's refugee children out of school
In a report released today, "Coming Together for Refugee Education," NHCR, the UN Refugee Agency, predicts that unless immediate and bold action is taken by the international community to beat back the catastrophic effects of COVID-19 on refugee education, the developmental potentials of millions of young refugees living in some of the world's most vulnerable communities will be further threatened.
While children in every country have struggled with the impact of COVID-19 on their education, the report finds that refugee children have been particularly disadvantaged. Before the pandemic, a refugee child was twice as likely to be out of school as a non-refugee child. This is set to worsen – many may not have opportunities to resume their studies due to school closures, difficulties affording fees, uniforms, or books, lack of access to technologies, or because they are being required to work to support their families.
The 2019 data in the report is based on reporting from twelve countries hosting more than half of the world's refugee children, including Jordan, Iraq, and Lebanon.
It should also be noted here that more than 50% of the refugees in the world are from Arab countries.
More on the report in English