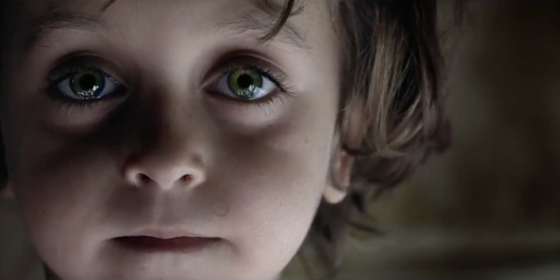 "The Best Start in Life: Early Childhood Development for Sustainable Development,"
ACCD Magazine "Steps", Issue 31 (Arabic)
BvLF Early Childhood Matters
UNESCO Mainstreaming SDG 4
Social Media Toolkit Supporting the Early Childhood Workforce at Scale
Coming Conferences
Multi-center Operational Research on Drug Use & Harm Reduction Among People Living with HIV/AIDS in the Middle East & North Africa Region By MENAHRA, 2017
---
Training

"The Best Start in Life: Early Childhood Development for Sustainable Development,"
I am delighted to announce that our second offering of the Massive Open Online Course, "The Best Start in Life: Early Childhood Development for Sustainable Development," will begin the week of September 25, 2017. Faculty instructors for this course include:
Hirokazu Yoshikawa,
Catherine Tamis-LeMonda,
Jack Shonkoff,
Aisha Yousafzai.
The course is co-hosted by the NYU Global TIES for Children Center, the Harvard Center on the Developing Child, and UNICEF. It is an offering of the SDG Academy, the education arm of the Sustainable Development Solutions Network (the research and technical network advising the U.N. Secretary-General on the development and implementation of the 2015-2030 global Sustainable Development Goals).
The course is entirely free but requires registration.
For more information and to register for this course, please click here.
Please disseminate this announcement widely in your networks.
Thank you,
Hirokazu Yoshikawa
—
Co-Director, NYU Global TIES for Children
Courtney Sale Ross Professor of Globalization and Education and University Professor
New York University
Resources
ACCD Magazine "Steps", Issue 31 (Arabic)
The Arab Council for Childhood and Development published Issue 31 of Khutwa (Step), a magazine specialized in Early Childhood http://english.arabccd.org/page/949 .
The theme of this issue is "Children with special needs". In addition to relevant articles, this issue includes an illustrated story for children, "The Secret of the colors of Butterflies".
For more information, please contact: media.accd@gmail.com
BvLF Early Childhood Matters
Bernard van Leer Foundation published "Early Childhood Matters" in June 2017 under the title "Moving Forwards by Reflection Back: Early Childhood Matters 2017. The publication highlighted the earliest years of life, looking back at advances made for young children and families around the world.
For more, please visit:
https://bernardvanleer.org/blog/moving-forwards-reflecting-back-early-ch…
UNESCO Mainstreaming SDG 4
UNESCO published a manual entitled "Mainstreaming SDG 4 – Education 20130 in sector-wide policy and planning, Technical Guidelines for UNESCO Field Offices". These guidelines aim at providing a basic resource to field offices for ensuring adequate technical support to national authorities in this process. In doing so, it takes into account different profiles of country needs and capacities, thus avoiding a one-size-fits-all approach, since countries may have different levels of awareness of, or political commitment to, Sustainable Development Goal 4 (SDG4).
You can download the resource through this link:
http://unesdoc.unesco.org/images/0024/002464/246475e.pdf
Social Media Toolkit Supporting the Early Childhood Workforce at Scale
The Early Childhood Workforce, an initiative hosted by International Step by Step Association and Results for Development, launched a study that examined the sustainability and scale-up of a home visiting program in Peru. The study contributes to the growing narrative surrounding how we support the early years workforce.
You can share the study through social media: https://goo.gl/6NBbjy and #ECWorkforcePeru
For more information, you can also visit www.earlychildhoodworkforce.org
Coming Conferences
LPHA, 2018
The Institute of Community and Public Health at Birzeit University, in collaboration with the Faculty of Health Sciences at the American University of Beirut, is pleased to invite submissions of abstracts for presentation at the upcoming Lancet Palestinian Health Alliance 2018 Ninth Annual Conference "Health of Palestinians". The conference will be held on March 23-24, 2018 at the American University of Beirut, Lebanon. A broad range of topics related to health and determinants of health of Palestinians living inside and outside the occupied Palestinian territory are welcome. Studies may focus on any issue relevant to Palestinian health including communicable and non-communicable diseases, nutrition, water and sanitation, health and human security, equity, the political and social determinants of health, human rights, demography and population, occupational health, mental health, refugee and internally displaced people, women's health, child health and protection, disability, health services and access to health services, health system and health insurance, surveys of health care and public health practice, evaluations of clinical and public health practices, research syntheses relevant to Palestinian health, and professional education, training and development, among other topics.
Abstracts should not exceed 500 words in length, and should be written in English including Background, Methods, Findings, and Interpretation whenever appropriate. Abstracts should also include the full names and affiliations of all abstract authors, and the email address of the corresponding author. Abstracts should be sent to LPHA Coordination Team no later than November 12, 2017. For more information and to send the abstracts, you can contact this email address: lphacoordination@gmail.com
The International Developmental Pediatrics Association Congress
The International Developmental Pediatrics Association is holding its second Congress in Nehru Center, in Mumbai, India, December 7-10, 2017. Participants are workers in all disciplines supporting children with developmental disabilities and their families, including:
Pediatrics and Family Medicine
Public Health and Child Mental Health
Physiotherapy, Physical Medicine and Rehabilitation
Occupational Therapy, Speech and Language Therapy
Early Intervention, Special Education, and Social Services
For more queries, please contact:
Email: idpacongress2017@ftcevents.com or visit the site: http://www.idpacongress.org/
The Aga Khan University Institute for Human Development Conference
The Aga Khan University Institute for Human Development is organizing its second International Conference in Nairobi, Kenya, November 7-9, 2017. The conference is entitled "Early Childhood Development in Uncertain Times: from awareness and evidence to commitment and action".
For more information, please visit: https://www.aku.edu/ihd/ihd-conf/Pages/home.aspx
Harmony and Friendship in Early Years
As part of the Consortium on peace building in Early Childhood Development, a symposium about "Harmony and Friendship/Peace in Early Years" is taking place in Ankara, Turkey, December, 2017. The Symposium has two major objectives: One is raising awareness about the importance of harmony and friendship among all young children and families in areas where refugee population is rising. The second is to develop a feasible program, approaches, and models to create such a harmony in early years.
For more information, please contact: nurperulkuer@gmail.com
Research
Multi-center Operational Research on Drug Use & Harm Reduction Among People Living with HIV/AIDS in the Middle East & North Africa Region By MENAHRA, 2017
The Middle East and North Africa Harm Reduction Association (MENAHRA) conducted an operational research that explores and assesses the situations and risks faced by People Living with HIV (PLHIV) who use drugs. The report of this research investigates and details the health-related harms, stigma and discrimination, service access and adherence barriers, as well as the impact of current harm reduction strategies among PLHIV who use drugs. The results of this report should guide decision-makers and civil society organizations towards the provision of more comprehensive and accessible harm reduction and HIV services.
The research included 230 participants of whom 149 PLHIV who use and/or inject drugs and 81 key informants from Morocco, Tunisia, Lebanon, Egypt, Pakistan, and Afghanistan. Data were collected by trained fieldwork teams through focus group discussions, case studies, and semi-structured interviews.
The research objectives were the following:
To explore the drug use context among PLHIV
To measure the levels of knowledge about HIV/AIDS, harms of drug use, and HR and healthcare services
To identify HR and healthcare services and service provision
To define the reasons leading to stigma and discrimination
To identify barriers and facilitators hindering/facilitating access to HR, HIV treatment, care and support services
To provide recommendations for improved HR and healthcare services for PLHIV who use and/or inject drugs in the region.
It is noteworthy that 37% of the participants had 128 children, and their age ranged between two months and 21 years. The highest number of children was in Afghanistan and Pakistan, then Egypt, Tunisia, and Morocco. Only 41 of them were tested for HIV, including all children in Tunisia and Morocco. Four were found HIV positive (2 in Egypt, 1 in Tunis, and 1 in Morocco).
To read the complete report of the Research, you can go to this link at MENAHRA site:
http://menahra.org/images/OPERATIONAL_RESEARCH_ON_DRUG_USE__HARM_REDUCTI…