Following the Israeli airstrike that targeted a civilian car in southern Lebanon, resulting in the tragic deaths of three girls and the injury of their mother, the organization "Human Rights Watch" has called for an investigation into the Israeli strike, describing it as illegal and a potential war crime.
The organization strongly criticized Israel for failing to distinguish between combatants and civilians, affirming that targeting a car with civilians, even if there were combatants nearby, constitutes an illegal strike.
The attack occurred on November 5, 2023, between the towns of Ainata and Aitaroun, where two civilian cars were traveling on a road "usually used by residents for daily purposes such as grocery shopping, and there are no military targets there," according to independent journalist Samir Ayoub, the girls' uncle, who was driving a separate car in front of the one hit.
The direct Israeli targeting led to the deaths of Liane (10), Taline (12), and Rimas (14) Shour family, along with their mother, Hoda Hijazi Chour, who was driving the car, and their grandmother, Samira Ayoub. The head of a hospital in nearby Bint Jbeil reported that the bodies of the girls and their grandmother were completely burned, while the mother sustained injuries but is in a stable condition.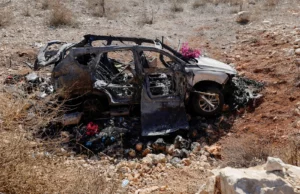 While the Israeli army acknowledged the airstrike, it has not provided any additional evidence to support its claim of targeting terrorists.
This targeting is part of a broader context of heightened tensions along the Lebanon-Israel border, where clashes and rocket attacks have been ongoing since October 8.
The situation in the region has intensified with heavy Israeli bombardment in Gaza since October 7, resulting in a devastating toll on Palestinian lives. According to Gaza's Health Ministry, over 11,000 Palestinians, including thousands of civilians and more than 4,500 children, have lost their lives, and more than 1.5 million people have been displaced, so far. In Gaza, Israeli authorities have cut electricity, water, fuel, and food, exacerbating the already dire humanitarian crisis caused by the 16-year unlawful closure of the strip. Additionally, in the West Bank, Israeli forces and settlers have reportedly killed 169 Palestinians as of November 11, as documented by the UN Office for the Coordination of Humanitarian Affairs (OCHA).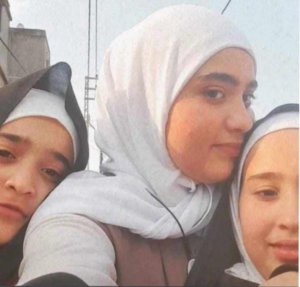 The continuous Israeli targeting of Lebanese civilians, including the recent strike on a house in Ainata that resulted in the death of two people and injuries to others, has raised international concerns. Furthermore, Israel targeted press crews, killing journalist-photographer Issam Abdallah, who works for Reuters, and injuring other journalists, some of whom seriously. "Human Rights Watch" has urged Israel's key allies, including the United States, the United Kingdom, Canada, and Germany, to suspend military assistance.
It is worth noting that arms sales to Israel have significantly increased since the start of the current conflict, prompting individuals and human rights organizations to condemn the sales and protest outside weapons-manufacturing companies in several countries.