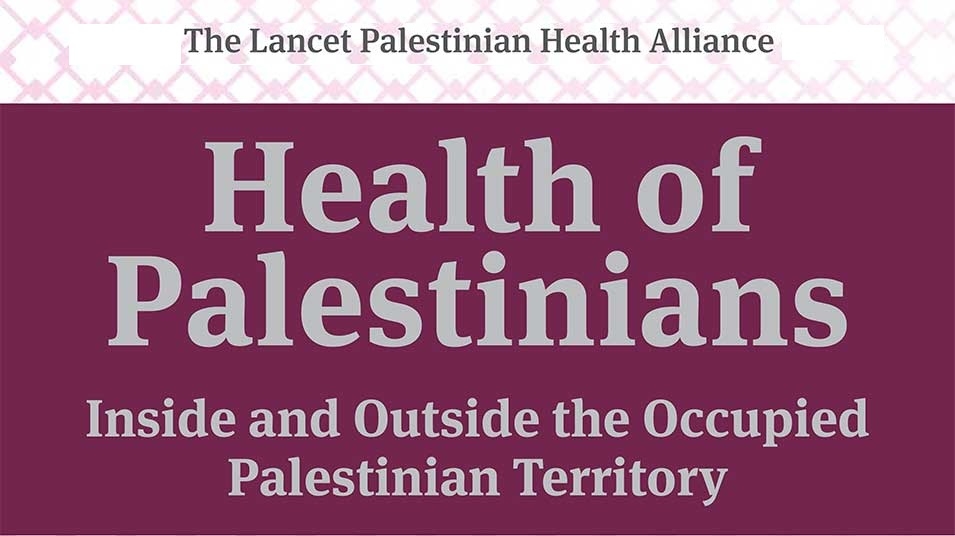 The Lancet Palestinian Health Alliance's (LPHA) Coordination Committee invites you to attend their special virtual zoom session on "The COVID-19 Pandemic: from the global, local and regional perspectives." The session will be held on November 4, 2020, at 1 pm Palestine time for two hours from remote.
The speakers and the agenda of the session are as follows:
Richard Horton, the chief editor of the prestigious scientific journal The Lancet, will be moderating the Webinar and will speak about the COVID-19 pandemic from a global perspective.
After Dr. Horton's presentation, Dr. Mai Alkaila, the Palestinian Minister of Health, will speak about the policies implemented by the Palestinian Ministry of Health to
implementation and other constraints.
Professor Abdullatif Hussieni from the Institute of Community and Public Health at Birzeit University will then speak and focus on the epidemiology of COVID-19 in the occupied Palestinian territory, highlighting time trend delineation in the course of the pandemic.
Dr. Nehaya Daoud, a Palestinian academic from the Green Line, will then speak about the pandemic among Palestinians inside the Green Line, focusing on pre-existing inequalities and how such inequalities articulate with the effects of the pandemic.
Dr. Gerald Rockenchaub, head of WHO's office in the occupied Palestinian territory, will then focus on comparing the course of the pandemic among Palestinians in the West Bank and Gaza Strip. He will also give a broader regional picture of the spread of the pandemic including the different policies regional countries have addressed to contain it, and the outcomes of such policies.
Dr. Horton will then moderate a question and answer session and conclude the session.
Although the Alliance has stopped accepting new registrations, you can still attend the session live on ICPH official YouTube and Facebook pages at 1 pm (Ramallah time) using the following links: on YouTube or Facebook