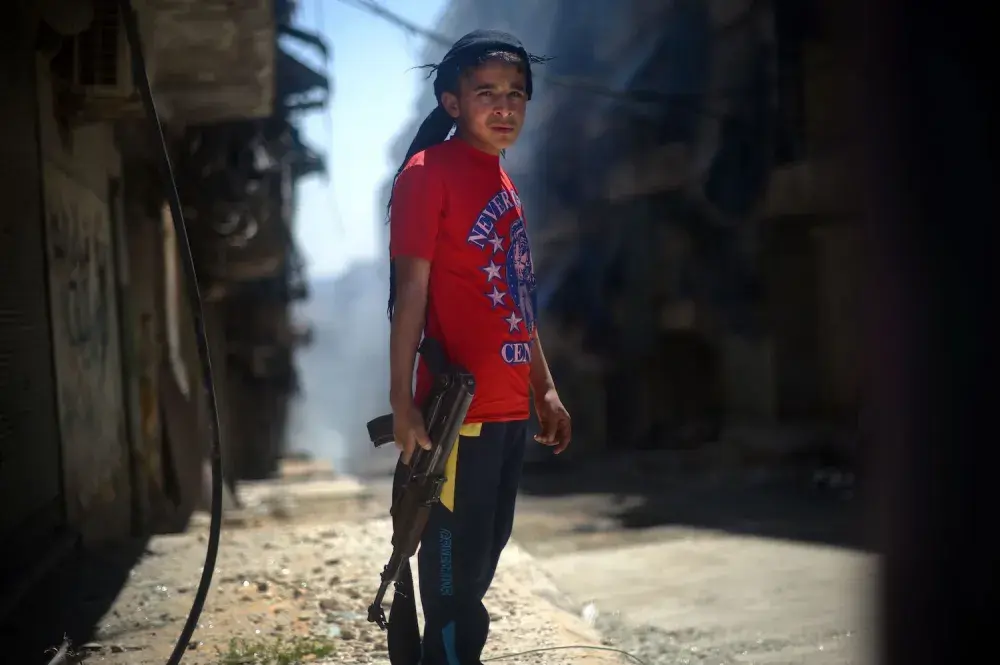 The Syrian Network for Human Rights presented a review of the annual report of the United Nations Secretary-General on "Children and Armed Conflict for the year 2022," which highlighted the prevailing trends regarding the impact of armed conflict on children, the violations committed against them, and those responsible for these violations in several countries, including Syria.
 The violations documented in the report included killing and mutilation, recruitment and use, rape, and other forms of sexual violence, detention and abduction, attacks on schools and hospitals, and the obstruction of aid delivery. By comparing Syria with the other countries mentioned in the report, the Syrian Network for Human Rights concluded that Syria is the worst in the world in terms of recruiting and using children, the fourth worst country in terms of killings and mutilations, as well as in terms of using schools and hospitals for military purposes.
The Syrian Network for Human Rights provides an annual review of the reports issued by the United Nations Secretary-General on children and armed conflict as a primary source of data on violations against children in Syria. This is done through cooperation and partnership with the monitoring and reporting mechanism of UNICEF.